London, UK, 23/09/2021. Leading digital engagement technology provider, Uniguest, announced today the acquisition of UCView, a market leader in engagement technology with a focus on digital signage and IPTV.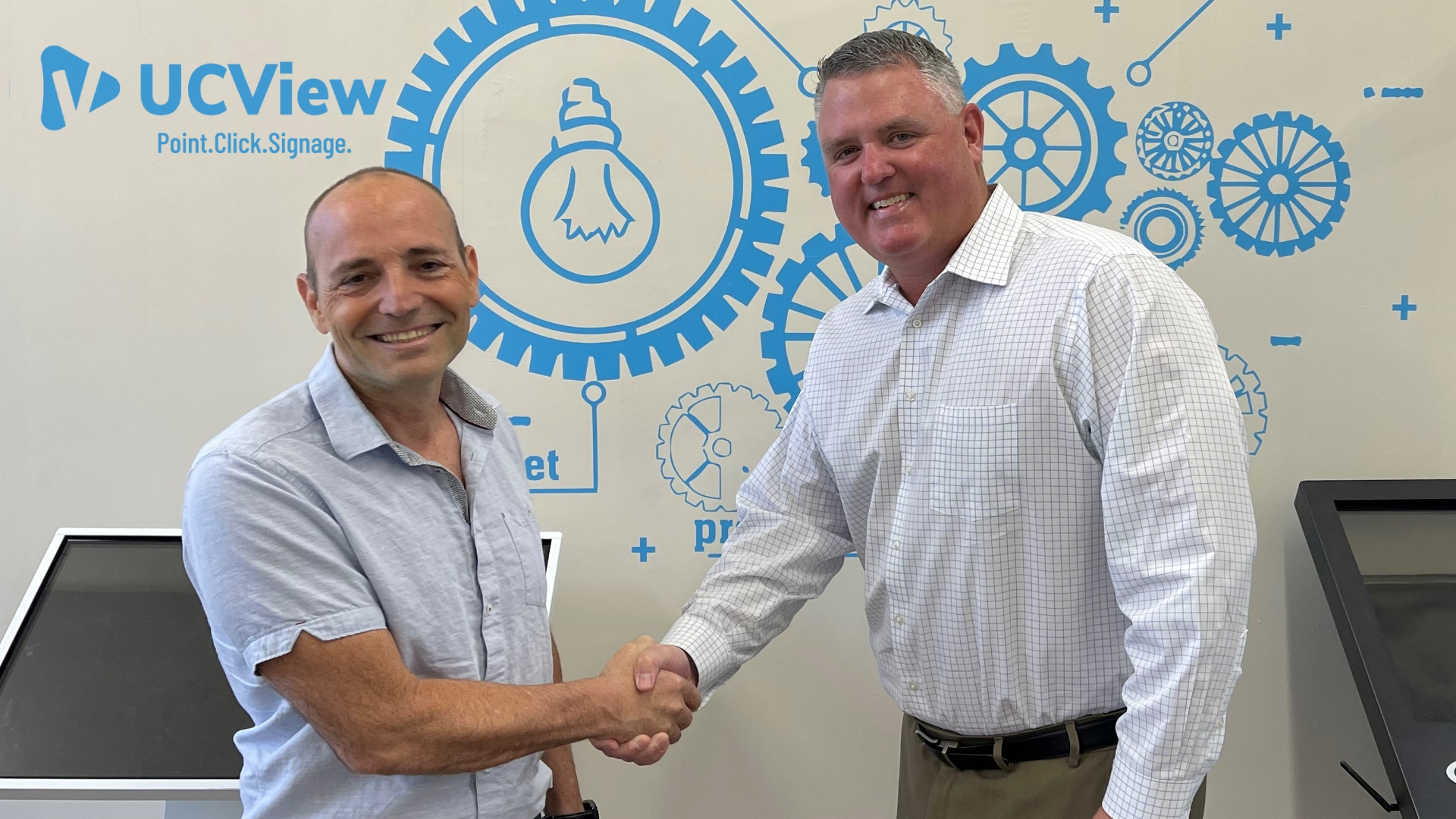 UCView will merge into Tripleplay, Uniguest's digital signage and IPTV brand, but will continue to serve its customers across stadiums, corporations, education, retail, and other industries. UCView's international headquarters is based in Northridge, CA, outside of Los Angeles.
What sets UCView apart from its competitors is its scalability, ease of use, and ability to be installed as a cloud solution or on local servers, making it a practical option for any business, no matter how big or small. The hardware agnostic solution offers standard digital signage features, in addition to content automations, real-time player communication, smart TV support, API integrations, and IPTV solutions.
"Adding UCView to the portfolio is an exciting next step in the growth of our company," Uniguest CEO Jeff Hiscox said. "The technology stack and customer base is similar to our Tripleplay division and will be a complementary fit into our organization. We look forward to continuing to offer our customers the best in digital engagement technology and 24/7 support."
Guy Avital, UCView founder and CEO, will stay on after the acquisition as EVP of UCView, "When I founded UCView in 2006, I had a vision of engaging my customer's customers in innovative and exciting new ways. After meeting the Uniguest team, I knew that joining forces would allow UCView to elevate our technology to the next level, providing our customers with even more cutting-edge solutions."
Tripleplay CEO, Steve Rickless is excited to welcome UCView to the family, adding, "Tripleplay has focussed its development on creating simple to use, comprehensive and secure digital engagement technologies and UCView has done the same. Bringing our businesses together will allow us to continue to provide best-of-breed, use-case specific solutions to our partners and clients and further extend our position as market leader in the IPTV and Digital Signage space."
For further information on UCView visit www.ucview.com, or visit their booth 823 at INFOCOMM 2021 in Orlando, FL from 27-29th October 2021.